OSL UKRAINE UNITED AWARDED 1-0 WIN AGAINST AURORA FC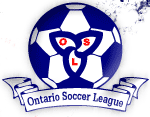 OSL team FC Ukraine United were awarded 1-0 win over Aurora FC for not showing up to the game. Aurora already have already relegated from Provincial Division East.
United will play last game of the season away against Wexford Hi Profile on Sunday, October 1, 2017 at L'Amoreaux Complex, Field 1.
Kick off 17:00 
Please reload