OSL UKRAINE UNITED WINS THIRD GAME IN A ROW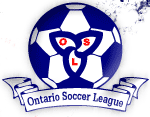 FC Ukraine United played their 3rd game of the OSL season vs Toronto Irish. This was a hard fought game with both teams exchanging chances early in the game. It was Ukraine United who opened the scoring with a beautiful goal by Alon Badat. Ukraine United continued the pressure in the second half and increased the lead to 2-0 with a header by newly acquired striker Olsi. Irish started to increase the pressure however Ukraine was very dangerous on the counter attack and they sealed the game with a 3rd goal by Geri Kraja. Game ended in a 4-1 win. Ukraine improves their record to 3-0-0.
Next game our OSL team will play on Saturday, June 22, 2019 @ 18:00 Downsview Park Field #1 against Toronto Celtic.
Please reload